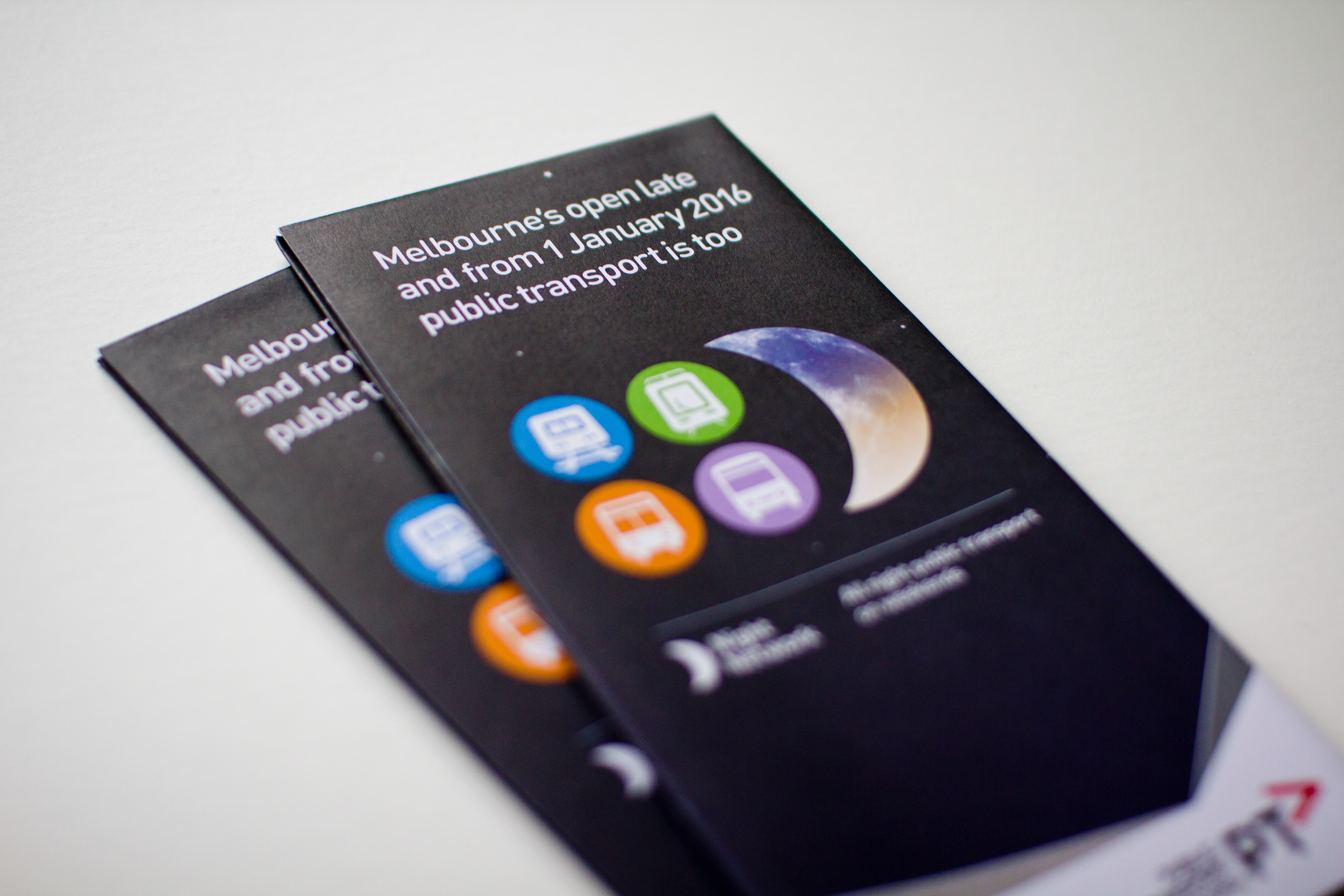 Content Structure
Infographics
Design Layout
Brand Extension
Heading Copywriting
In 2016, Melbourne's Night Network was launched for all night public transport on weekends and public holidays. A hero customer information guide explains the need-to-knows for using the night transport system. 
A clear guide for a complex system needed information that was easy to digest and remember. Page reveals guide the reader through simplified copy, and useful visuals explain key graphics and messages central to use of the new system.
Designed working with Public Transport Victoria's Brand and Customer Information team.